BLAKE Expeditions
Kermadec Islands 2012
2012 was the year of the inaugural BLAKE Expedtions voyage. With the aim of inspiring New Zealanders to understand the global significance of the Kermadec Islands, and to encourage stewardship the planet's oceans, BLAKE, together with the Ministry for the Environment, the Royal NZ Navy, DOC, Pew Environment Group, Experiencing Marine Reserves and LEARNZ, sent 30 young New Zealanders to the Kermadec Islands.
The secondary school students travelled on board HMNZS Canterbury, with a crew of subject experts, scientists, artists, educators, and leaders.
The Kermadec region – between New Zealand's North Island and Tonga – is one of the last relatively untouched wilderness areas on the planet. The product of violent collision between two continental plates, it is globally significant for its geology. It is a cradle of life: a place isolated by deep water, with an arc of undersea volcanoes stretching its length. It teems with birds, whales, dolphins, fish, turtles and other unique sea creatures, many of which exist only there.
Due to the Kermadecs isolation, it is a mecca for scientists who are fortunate to come and study this pristine and untouched environment. The discoveries scientists make in the Kermadecs help us to gain an understanding of our planet's systems and gives insight on how we can look after it for the future.
"I've never been on a ship like the Canterbury, I've never been somewhere as fragile and beautiful as the islands, and I've never been swimming with sharks. It's exhilarating to know that in no time at all, we'll be surrounded by creatures we will probably never be able to experience again."

– Lucy Tothill 2012 BLAKE Expeditions Voyager
Meet our 2012 student voyagers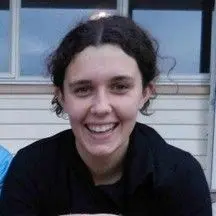 Bruce Foster
Photographer & Film Maker
Samara Nicholas
BLAKE Leader & Snorkeling Director
Mark Weldon
BLAKE Leader & Expedition Team Leader
Sam Johnson
BLAKE Leader & Expedition Team Leader
Isaac Sutherland
Ngati Kuri Representative
Libby Liggins
Scientist and 2008 Antarctic Youth Ambassador
Peter Sommerville
LEARNZ – Field Trip Project Director
Andrew Penny
LEARNZ – Field Trip Teacher
Virginia Larson
Expedition Writer & Editor for North & South
William Mansfield
Pew Environment Group Ambassador
Paul Scott
Secondary School Teacher and Expedition Team Leader