In April 2019, BLAKE Inspire brought together 56 young environmental leaders from all over New Zealand for a week of adventure-based, experiential learning and leadership development in the Waikato.
Students spent the week learning about topical environmental issues facing our country from environmental and business leaders, world-class scientists and experts in the field, while developing their own individual action plans to start working on when they returned home.
The students also came away with new friends, networks and abilities to start driving positive change within their own schools and communities.
"It was awesome catching up with young people who have similar ideas and interests, exchanging ideas and seeing what they plan on doing…The most interesting thing I learned is that small changes are important, but we also need to be making big changes as well. Our whole mentality needs to change."
– Mahina Walle, BLAKE Inspire 2019 delegate. 
Aria Carroll
Christchurch Girls' High School
CANTERBURY
Ben Shepherd
St Kentigern College
AUCKLAND
Benjamin Burrow
Otago Boys' High School
OTAGO
Bradley Thomas
Marlborough Boys' College
MARLBOROUGH
Breanna Greaney
Waitaki Girls High School
OTAGO
Bridie Case-Miller
Sacred Heart Girls' College
WAIKATO
Caleb Lopez-Sanchez
Paraparaumu College
WELLINGTON
Charlotte Cameron
Otumoetai College
BAY OF PLENTY
Danny Kiwi
Wellington College
WELLINGTON
David Brockbank
Thames High School
WAIKATO
Ella Chibnall
Waikato Diocesan School for Girls
WAIKATO
Emily Stewart
Samuel Marsden Collegiate School
WELLINGTON
Gabriel Tusa
Auckland Grammar School
AUCKLAND
Gareth Harcombe
Wakatipu High School
OTAGO
Hannah Prisk
Freyberg High School
MANAWATU
Harono Hokianga
TKK o Te Wananga Whare Tapere o Takitimu
HAWKE'S BAY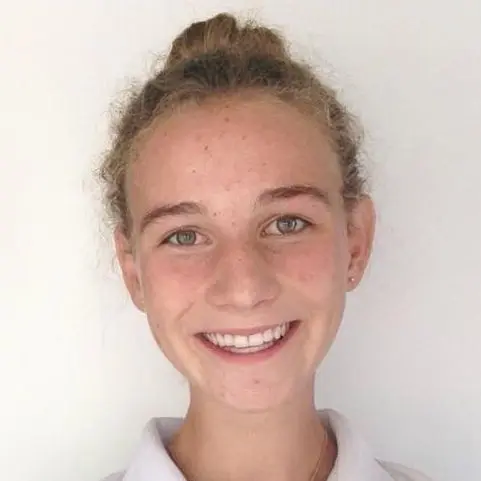 Helena Hazelhurst
Wanganui High School
MANAWATU
Isabella Wisler
Kuranui College
WELLINGTON
Janny Latthiwan-Jones
Manurewa High School< AUCKLAND
Joel Clement
Opunake High School
TARANAKI
Jos Spaans
Kaitaia College
NORTHLAND
Josh Earnshaw
Timaru Boys' High School
CANTERBURY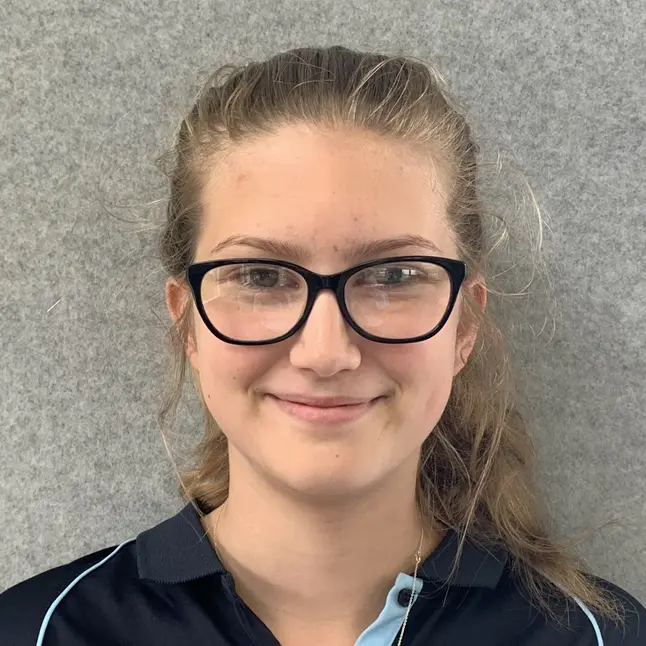 Lachlan Thomson
Central Southland College
SOUTHLAND
Libby Lord
Takapuna Grammar School
AUCKLAND
Lila Madden
Cashmere High School
CANTERBURY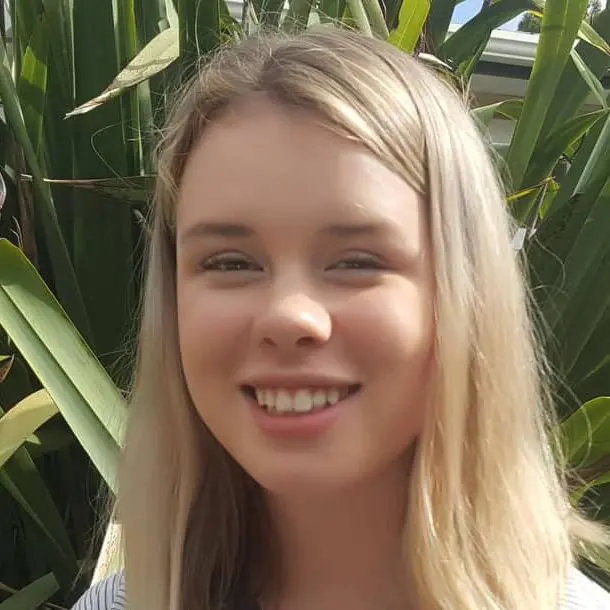 Lottie Stow
Motueka High School
NELSON/TASMAN
Maddison McQueen-Davies
Palmerston North Girls' High School
MANAWATU
Mahanga Mitchell
Whangarei Boys' High School
NORTHLAND
Mahina Walle
Te Aho o Te Kura Pounamu
AUCKLAND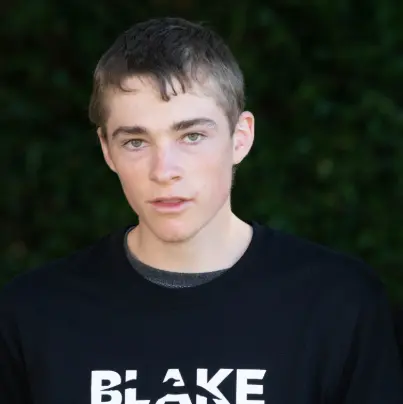 Matthew Edmonds
Nayland College
NELSON/TASMAN
Nathan Hyde
Riccarton High School
CANTERBURY
Nicholas Jones
Whakatane High School
BAY OF PLENTY
Nopera Rangiuia Lindup
Gisborne Boys' High School
GISBORNE
Petra Fisher
Mercury Bay Area School
WAIKATO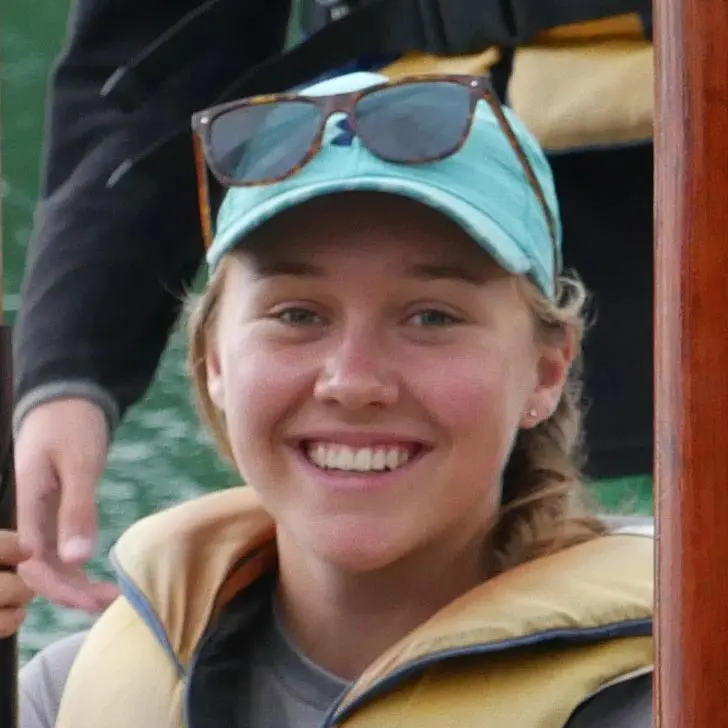 Piper Pengelly
Burnside High School
CANTERBURY
Poppy Kelly
Havelock North High School
HAWKE'S BAY
Samadiana Fariz
Macleans College
AUCKLAND
Sarah Calley
Rangiora High School
CANTERBURY
Stella Fish
Epsom Girls Grammar School
AUCKLAND
Tatijana Mahoni
Marcellin College
AUCKLAND
Tessa Allan
Hurunui College
CANTERBURY
Tiaki Freeman
St Patrick's College
WELLINGTON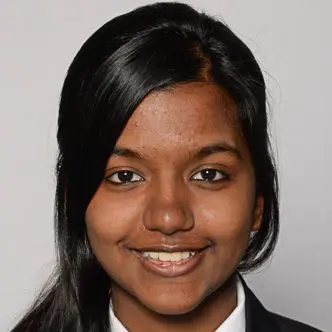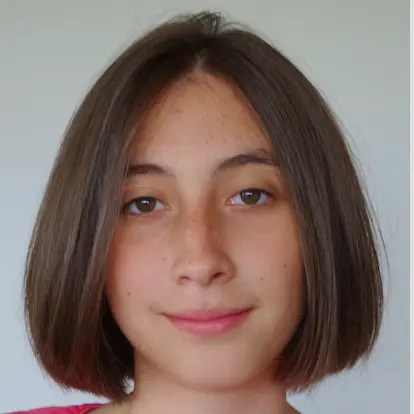 Timi Barabas
Rototuna Senior High
WAIKATO
Ursula Palmer Steeds
Wellington High School
WELLINGTON
Verity Brogden
Reefton Area School
WEST COAST
Vienna Samuels
Avondale College
AUCKLAND
Zoe Luffman
Marlborough Girls' College
MARLBOROUGH