In October 2020, BLAKE Inspire brought together 56 young environmental leaders from all over New Zealand for a week of adventure-based, experiential learning and leadership development in the Waikato.
Students spent the week learning about topical environmental issues facing our country with a focus on climate change/Huringa āhurangi, Marine/Moana, Biodiversity/Rerenga rauropi and Freshwater/Wai Māori.
Assisted by environmental and business leaders,  scientists and experts in the field, students developed their own individual action plans to implement in their schools and comunities.
"What makes it for me is the people. These are young people who are so, so passionate about the environment, and they really are going to be the movers and shapers of the world."
– Charlotte Doogue, BLAKE Inspire 2020 delegate. 
Ana Ayora
St Mary's College
WELLINGTON
Andrew Sutcliffe
Wellington College
WELLINGTON
Anna Casey
Rangi Ruru Girls' School
CANTERBURY
Anna Kelly
Palmerston North Girls' High School
MANAWATU
Aurelie Bray
Paraparaumu College
WELLINGTON
Callista Booth-Richards
Wanganui High School
MANAWATU
Charlotte Doogue
Cashmere High School
CANTERBURY
Chris Williams
Takapuna Grammar School
AUCKLAND
Ciara Foley
Ao Tawhiti Unlimited Discovery
CANTERBURY
Claudia Shanks
Gisborne Girls' High School
GISBORNE
Elise Martin
Pukekohe Christian School
AUCKLAND
Emily Blackmore
St Margaret's College
CANTERBURY
Gemma Hall
Sacred Heart Girls' College
WAIKATO
Helena Mayer
Thames High School
WAIKATO
Holly Bagwell
Long Bay College
AUCKLAND
Inverness-Moana Cowles
Bay of Islands College
NORTHLAND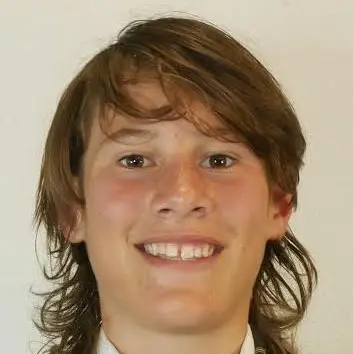 Jana Longney
Edgecumbe College
BAY OF PLENTY
Jess Squire
St Mary's College
AUCKLAND
Jessica Ashworth
Buller High School
WEST COAST
Jessica Willans
Fiordland College
SOUTHLAND
Jessica Chang
Tauranga Girls' College
BAY OF PLENTY
Kaitlyn Lamb
John Paul College
BAY OF PLENTY
Keri Ann Hokianga
TKK o Te Wananga Whare Tapere o Takitimu
HAWKE'S BAY
Lennox Crowe
Nayland College
NELSON/TASMAN
Leo Palmer
Whangarei Boys' High School
NORTHLAND
Luke Geddes
Otago Boys' High School
OTAGO
Maddie Gray
Birkenhead College
AUCKLAND
Madison Komene
Te Kura Mana Maori o Whangaparaoa
BAY OF PLENTY
Makaere Wainohu
TKK o Te Wananga Whare Tapere o Takitimu
HAWKE'S BAY
Malindi Reihana-Ruka
Springbank School
NORTHLAND
Manannan O'Connell
Henderson High School
AUCKLAND
Mathew Jamieson
Palmerston North Boys' High School
MANAWATU
Neil Alombro
Mount Hutt College
CANTERBURY
Oliver Arnold
Hawera High School
TARANAKI
Olivia Lu
Hutt Valley High School
WELLINGTON
Olivia Mirams
Napier Girls' High School
HAWKE'S BAY
Owen Dabkowski
Papanui High School
CANTERBURY
Patrick Topp
St Patrick's College
WELLINGTON
Pragati Prasad
Auckland Girls' Grammar
AUCKLAND
Sean Alexander
Whangarei Boys' High School
NORTHLAND
Sophia Wills
Marlborough Girls' College
MARLBOROUGH
Tian Hewetson
Western Heights High School
BAY OF PLENTY
Tiana Edwards
Karamu High School
HAWKE'S BAY
Tom Murray
Nelson College
NELSON/TASMAN
Trinity Mann
Waiheke High School
AUCKLAND