Connect to a programme
We have included some ways to help you get involved and show kaitiakitanga to look after our environment. Be sure to check out their websites for more information.
New Zealand Association for Environmental Education
When the New Zealand Association for Environmental Education began in 1984, it was to agitate for change, and to get more environmental education happening and integrated into schools. The NZAEE is an incredible resource that includes a database of over 300 providers to help educators find the best person or programme.
Tohorā Voyages
Team Tohorā is an international group of researchers that bring a range of experience and expertise to understand the recovery of southern right whales – tohorā in the context of climate change. This multi-disciplinary approach, led by Dr. Emma Carroll, will combine genomics, stable isotopes, satellite tracking, habitat modelling and new statistical tools to shed light on the problem.
Ghost Diving and Ghost Fishing New Zealand
Become a member and attend one of their dive clean up events. All levels of skill welcome, if you're a scuba or free diver assist in retrieving the rubbish and 'ghost gear' disposed in New Zealand's waters. While the dive teams are underwater, the shore crew removes litter from the topside and makes sure all marine life is removed from the rubbish.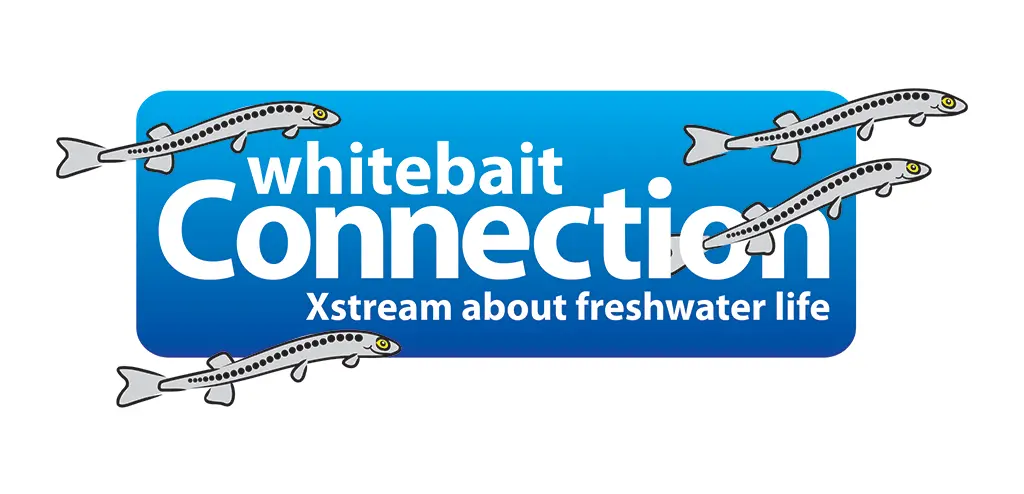 Whitebait Connection
Whitebait Connection has a focus on freshwater conservation, and runs a series of community events such as planting days, stream awareness days, spotlighting trips, and school field trips. They also operate a community nursery, He Kakano, in Whangarei. There are many opportunities for you to volunteer and give back to your community, build on your skill set, socialise, and network.
Experiencing Marine Reserves – EMR
Experiencing Marine Reserves (EMR) provides access to marine reserves so anyone can experience what it is like to explore these beautiful underwater environments. Take your knowledge of marine reserves from the NZ-VR experience and see what they are like in real life! These are often free events where you can bring along family members. Equipment is provided.
Sustainable Coastlines
Get involved in an event cleaning up our coast and waterways. You can also organise your own local beach clean-up with Sustainable Coastlines support. Or help spread their environmental messages by signing up to attend a training workshop where you will learn how to run events that motivate communities to take environmental action.
Conservation Volunteers New Zealand
Search through the free online database of conservation opportunities to find one that suits your interest and availability. You will be placed in team of 10 throughout urban, rural and remote locations. Opportunities include; tree planting, walking trail construction, wildlife surveys, seed collection, weed control, conservation fencing and heritage restoration.
Project Jonah New Zealand
There are a number of volunteering opportunities, so you can choose one that is suited to your skills! Whether its assisting in the office, or out in public helping fundraise. Or if you prefer something more hands on, train to become a Marine Mammal Medic and assist in rescuing stranded whales and dolphins.
Sea Cleaners
Sea Cleaners educates and co-ordinates volunteers to remove rubbish from our marine environment having already removed 8.8 million litres of waste from our waterways since 2002. With Sea Cleaners, you can continue to demonstrate kaitiaki for our environment by assisting in waste removal throughout Northland, Auckland, Manukau and the Waitemata Harbour.
Ark in the Park
Volunteer in the beautiful Waitakere Ranges carrying out some physical, hands-on work bait and trap line checking. You will get to explore areas off the beaten track and see some of the beautiful flora and fauna you wouldn't always get to see in these ranges. Suitable for people 15 years and above.
Motutapu Restoration Trust
Get involved in tree planting, weed control, nursery work and many other restoration activities. Help to protect our waterways by planting more trees, and what better place to do it than on Motutapu Island in the beautiful Hauraki Gulf?
Supporters of Tiritiri Matangi
Volunteer as an island guide, taking visitors on guided walks informing them about the history, flora and fauna of magical Tiritiri Matangi Island Sanctuary. There are also opportunities to volunteer in the gift shop, or assist with maintenance, flora and fauna surveys and help with scientific research.
Waiheke Marine Project
The Waiheke Marine Project began in April 2019, working in partnership with mana whenua (Ngāti Paoa) and dedicated local members from the Island work in co-governance to protect and regenerate within Te Taiao ō Waiheke. Our primary goal is to coordinate action for marine regeneration on Waiheke Island.
Christchurch Envirohub
Christchurch Envirohub is a proud member of Environment Hubs Aotearoa, a charitable incorporated society led by 18 member organisations across Aotearoa New Zealand. Established in 2018, Christchurch Envirohub provides environmental and sustainability organisations in Greater Christchurch a welcoming hub to connect, support, educate and inspire.